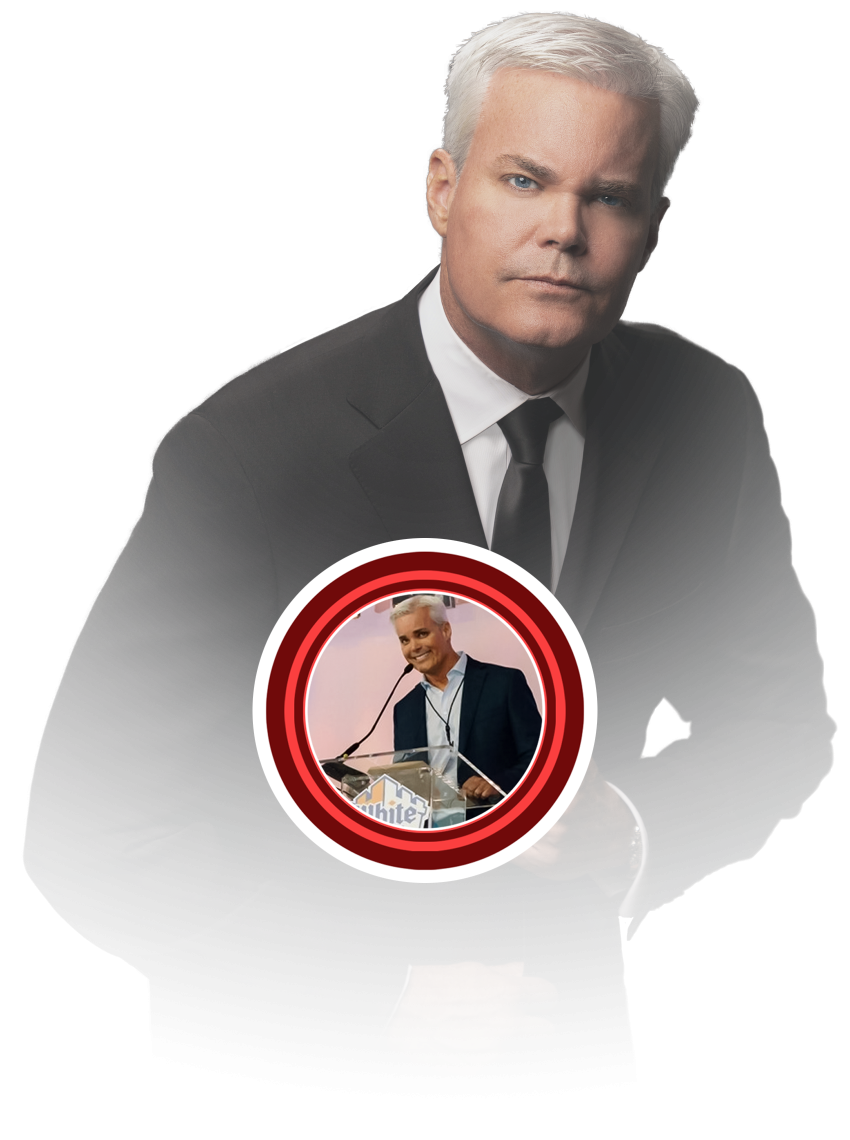 Virtual Event Speaker
Virtual Event Speaker
Capture the essence of engaging virtual presentations with Ben Campbell. His exceptional talent, dynamic presence, and expert insights ensure impactful virtual speaking engagements. Whether simplifying complex topics or incorporating captivating impressions, Ben's presentations resonate, inspire, and entertain, leaving a lasting impression on your audience.
Speaker Solutions
Exceptional Virtual Speaking: Captivating Insights
Experience Ben Campbell's exceptional virtual presentations, engaging audiences with insightful expertise and a magnetic stage presence.
As a virtual speaker, Ben Campbell brings his exceptional talent, engaging presence, and insightful expertise to deliver impactful and memorable virtual presentations. With his magnetic stage presence and dynamic speaking style, Ben captivates virtual audiences and ensures that key messages resonate with participants.
Simplified Complexity: Engaging Content
Ben's unique talent lies in simplifying complex concepts, crafting engaging and relatable virtual presentations that leave a lasting impact.
Ben's ability to simplify complex concepts and make them relatable and understandable is unparalleled. Whether delivering a keynote address, a breakout session, or a training workshop, Ben has a unique talent for distilling information into engaging and digestible content that resonates with virtual attendees. His virtual presentations are carefully crafted to inspire, inform, and entertain, leaving a lasting impression on the audience.
Virtual Connection: Authentic Engagement
With years of broadcasting experience, Ben establishes genuine rapport, fostering interactive environments where virtual participants feel valued.
With years of experience in broadcasting, Ben's virtual speaking engagements are infused with his exceptional interviewing skills and the ability to connect with people on a personal level. He establishes a genuine rapport with virtual attendees, creating a sense of connection and fostering an interactive environment where participants feel valued and engaged.
Impressions and Entertainment: Captivating Moments
Beyond speaking prowess, Ben's celebrity impressions infuse entertainment, creating captivating moments that enhance his virtual presentations.
In addition to his remarkable speaking abilities, Ben's celebrity and singing impressions add a captivating element to his virtual presentations. Whether seamlessly transitioning between his own insights and entertaining impressions or using impressions to illustrate key points, Ben's impressions bring an extra layer of excitement and entertainment to his virtual speaking engagements.
Choose Impact: Memorable Virtual Experiences
Select Ben Campbell as your virtual speaker for a memorable and impactful event, combining engagement, simplicity, and entertainment.
Choosing Ben Campbell as your virtual speaker ensures a memorable and impactful experience for your virtual event. His expertise in engaging virtual audiences, combined with his talent for simplifying complex information and his captivating celebrity and singing impressions, makes him a standout choice. Prepare for a virtual presentation that will captivate, inspire, and leave a lasting impression on your attendees.
Book Ben Now
Elevate with Ben: Unforgettable Virtual Presentations
Elevate your virtual event with Ben Campbell's exceptional speaking skills. His insights and engaging presence ensure a lasting impression.
Elevate your virtual event with Ben Campbell's exceptional virtual speaking prowess. From captivating audiences with his dynamic presence to simplifying complex concepts, Ben leaves a lasting impact. Book Ben for engaging virtual presentations that inspire, entertain, and resonate, ensuring an unforgettable experience for your attendees.
Virtual Event
Entertainment Solutions
Ben's Virtual Event Speaker Services Are Perfect For The Following Virtual Events & Occasions
Bar Mitzvahs & Bat Mitzvahs
Bar Mitzvahs & Bat Mitzvahs
Are You Ready To Hire Ben Campbell As Your Virtual Event Speaker?
Are You Ready To Hire Ben Campbell As Your Virtual Event Speaker?
Talent Manager
William Gold Entertainment
Manager: Dustin Gold
Let's Talk