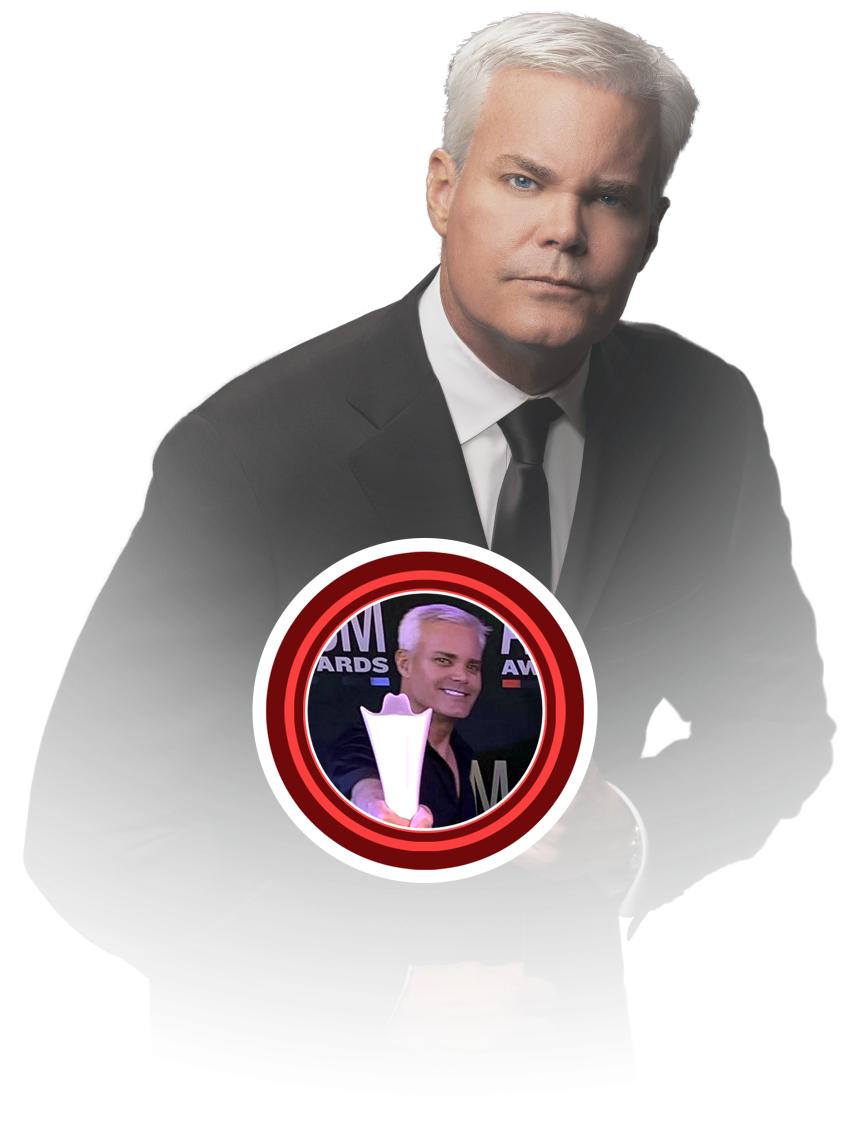 Virtual Event Presenter
Virtual Event Presenter
Energize your virtual event with Ben Campbell's captivating virtual presenting skills. With a magnetic stage presence and dynamic energy, Ben excels at engaging audiences and delivering impactful presentations that leave a lasting impression. From hosting awards ceremonies to facilitating corporate events, his versatile talent shines through, ensuring professionalism and charm in every virtual experience.
Presenter Solutions
Dynamic Virtual Presentations: Captivating Audiences
Experience Ben Campbell's energy and stage presence in impactful virtual presentations that resonate.
With his dynamic energy and magnetic stage presence, Ben Campbell excels as a virtual presenter, captivating audiences and delivering engaging and impactful presentations. Whether it's introducing a product during a virtual trade show, hosting a virtual awards ceremony, or facilitating a virtual corporate event, Ben's versatile talent and professionalism shine through the screen.
Charming Virtual Command: Impactful Message Delivery
Ben's charm and wit captivate as he commands the virtual stage for effective message delivery.
As a virtual presenter, Ben brings a unique blend of charm, wit, and authenticity to every virtual event. He knows how to command the virtual stage and capture the attention of remote audiences, ensuring that the message is delivered effectively. Ben's years of experience as a radio host and entertainer have honed his skills in engaging listeners and connecting with people through virtual platforms.
Celebrity Impressions and Engagement: Memorable Touch
Ben seamlessly weaves celebrity impressions for an exciting and memorable virtual experience.
What sets Ben apart as a virtual presenter is his exceptional talent as a celebrity impressionist. He seamlessly incorporates his repertoire of impressions into his virtual presentations, adding an element of excitement and entertainment that leaves a lasting impression. From iconic actors to prominent political figures, Ben's spot-on portrayals bring an extra layer of engagement and delight to virtual attendees.
Adaptable Virtual Expertise: Immersive Presentations
Ben adapts with interactive tools, crafting immersive and engaging virtual presentations.
In addition to his impressive impressions, Ben's ability to adapt his style and content to the virtual environment sets him apart as a versatile presenter. He understands the unique challenges of virtual presentations and leverages interactive tools and engaging visuals to keep remote audiences captivated. With his quick wit and comedic timing, Ben knows how to create an immersive and entertaining virtual experience.
Professional Partner: Choose Ben Campbell
Opt for Ben as your virtual presenter, benefiting from his professionalism and charisma.
By selecting Ben as your virtual presenter, you gain a valuable partner who excels at simplifying concepts, driving engagement, and effectively communicating key messages through virtual platforms. His professionalism, charisma, and ability to connect with remote audiences make him the ideal choice for any virtual presenting engagement. Whether it's a virtual corporate conference, product launch, or special event, Ben Campbell will elevate your virtual presentation and create a memorable experience for all participants.
Book Ben Now
Elevate with Ben Campbell: Memorable Virtual Experiences
Elevate your event with Ben's dynamic energy and versatile talent, guaranteeing impact.
Elevate your virtual events with Ben Campbell's exceptional virtual presenting skills. His dynamic energy and magnetic stage presence captivate audiences, leaving a lasting impact. With a seamless blend of charm, professionalism, and impressive celebrity impressions, Ben's virtual presentations are engaging and impactful. Choose Ben Campbell to create a memorable virtual experience that resonates with attendees and delivers key messages effectively.
Virtual Event
Entertainment Solutions
Ben's Virtual Event Presenter Services Are Perfect For The Following Virtual Events & Occasions
Bar Mitzvahs & Bat Mitzvahs
Bar Mitzvahs & Bat Mitzvahs
Are You Ready To Hire Ben Campbell As Your Virtual Event Presenter?
Are You Ready To Hire Ben Campbell As Your Virtual Event Presenter?
Talent Manager
William Gold Entertainment
Manager: Dustin Gold
Let's Talk